If you have been using Hotstar for quite some time, then you will be extremely pleased with the service that they are offering. Undisputedly, Hotstar is one of the complete packages when it comes to the live streaming of movies, TV shows, sports broadcasts, etc. Hotstar is among the few platforms, which offer users a free package and paid subscription too. Hotstar has mainly two kinds of paid subscriptions, i.e. VIP subscription and Premium subscription. If you opt from any of these two packages then you can enjoy live streaming of several news channels, sports, watch movies, TV serials. You must remember one thing that it never hurts to have plenty of hotstar alternatives. Right now if you are not the part of the Hotstar ecosystem or want to switch to some other platforms then here are the ten credible live streaming platforms that you can use.
Part 1. Top 10 Hotstar alternatives app and websites
Vidmate
Jio TV
Airtel Xstream TV
Vodafone Play
Tata Sky Mobile
Voot
Sony Liv
Ditto TV
Zee5
Yuup TV
Part 2. How to use Vidmate App to watch movies
Part 1. Top 10 Hotstar alternatives app and websites
Vidmate
Vidmate is a platform for downloading movies, music and live TV shows. To support its application, it has an exclusive app store, and it is not dependent on Google play. The app is mainly used to download videos from live streaming platforms like YT, Daily Motion, etc.
If you are searching for a video and audio downloader that can let you stream and have access to downloadable content from different platforms, then look no further than Vidmate. Through this app, you can also watch live streaming as and when hosted on platforms like Facebook, Twitter, and Instagram.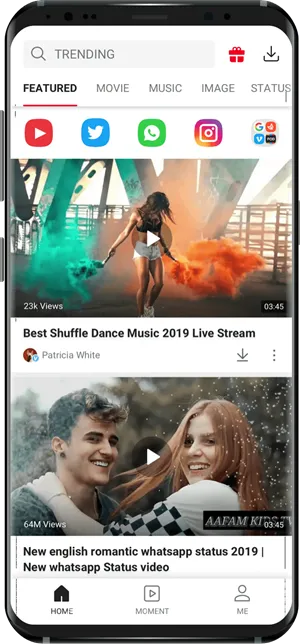 Jio TV
One of the most popular platforms for watching live TV in India is JIO TV. Analogous to the Hotstar platform it has a free and paid subscription plan. In its platform, you can watch live cricket, and other sporting events like the WWE, English Premier League, La Liga, Italian Serie A, and other sporting events live from your Smartphone. Besides, JIO users can watch live news channels, popular movies in Channels like HBO, z cinema, Sony Max HD, Movies Now, etc. online.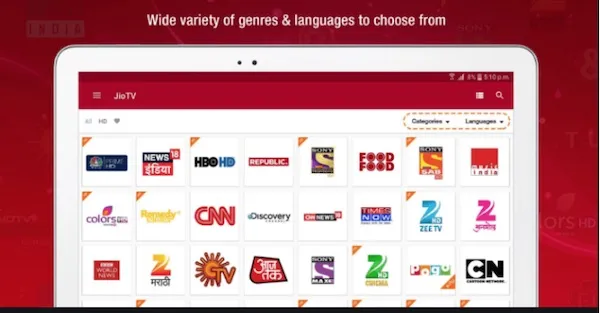 Airtel Xstream TV
One of the platforms that have an enriched collection of content for streaming is Airtel Extreme. Apart from providing Live TV, it has a rich collection of movies and television shows. It has collaborated with platforms like Hooq, YT, Eros, Sony, and Zee. This app does not provide Chromecast support.
Here channels are organized based on different languages and genres. On the downside, it has limited patronage, and you cannot access the star network and Colors network. Android and iOS platform is compatible with Airtel Xstream.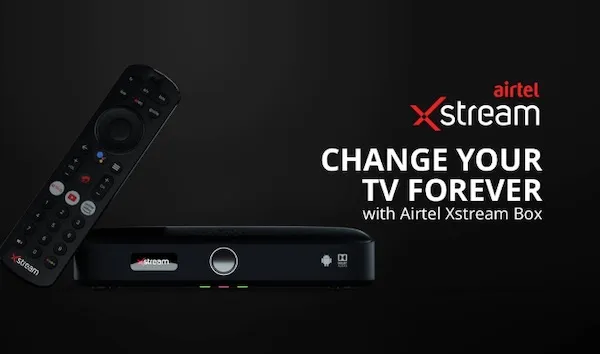 Vodafone Play
Vodafone is not lagging behind either. It also features a rich catalog TV shows and movies. Besides, it integrates content from Hungama Play, Eros, Hooq, and YT. Moreover, there is a separate kids section. Vodafone has also collaborated with Ditto and Yup TV so users can watch their favorite shows on Live TV. The service is free for the first three months, and after that, you have to pay a monthly rental of INR 49 to use this service.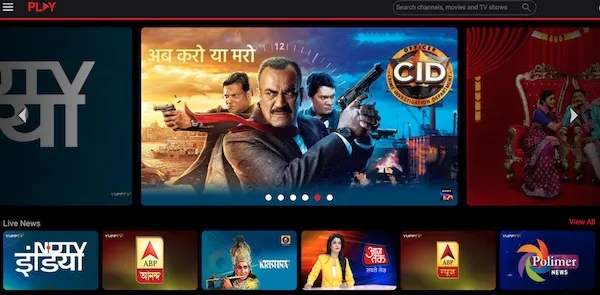 Tata Sky Mobile
All Tata Sky users are fond of this app to gratify their daily dose of entertainment. The app not only helps you to manage your account but also helps you to watch Live TV with more than 400 channels in its listing. You must remember that you can only watch those channels that you have subscribed to in your subscription plan. This live streaming app is available for both iOS and Android users with features like live time record, play, and pause live TV channels.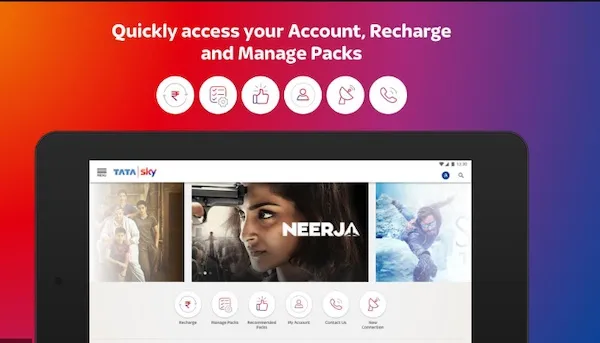 Voot
Well, this one is free to use an app that you can use for watching shows on the Colors network. One of the shows that are hugely watched on this platform is Big Boss. You can watch this show live or catch up on the episodes which you have missed. One thing that needs to be mentioned is being a free-to-use platform; there is not much incentive for choosing Voot over other platforms unless you are a die-hard fan of the Big Boss show.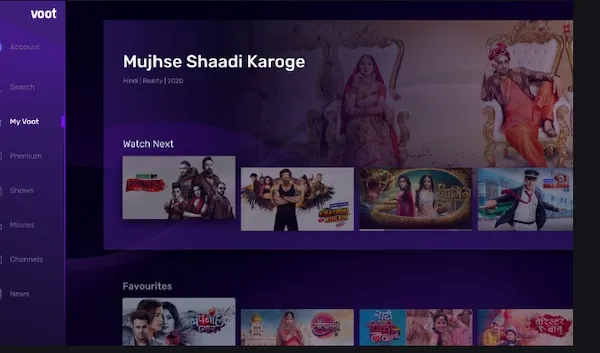 Sony Liv
This app is undoubtedly the best for watching Live TV, movies, and Sony Originals. This platform is exclusively meant for the Sony Entertainment Network, and here you can watch shows and TV affiliated with Sony Entertainment. There are certainly good things about this platform, the first being its intuitive interface. However, there is a need to have a paid subscription for watching Live TV.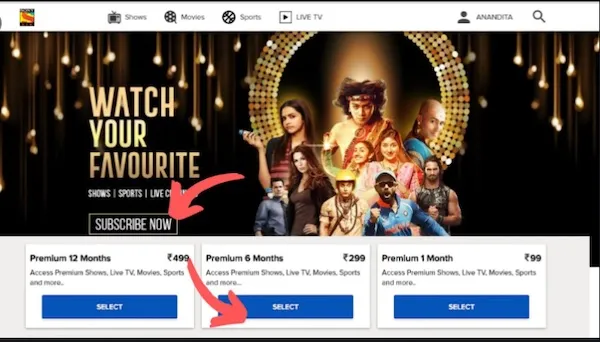 Ditto TV
Zee network's digital ARM is undoubtedly the Ditto TV. It is another live TV service, which you can enjoy for a nominal fee. You have to pay an annual subscription of INR 250 to use this platform. Moreover, you can also opt for a monthly pack that will cost you INR 20. Currently, it is offering more than 80 channels along with seven days playback on some of the selected channels. This app has a limitation, as it does not aggregate movies, live TV shows, or other Live TV content.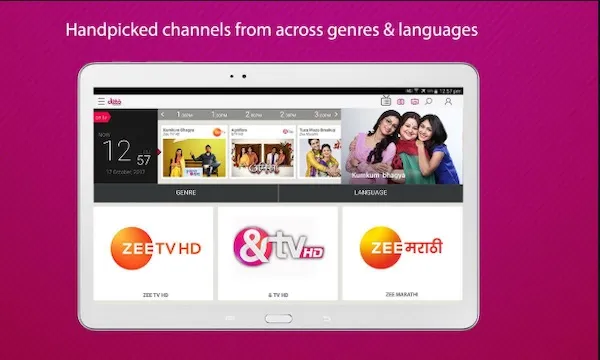 Zee5
It is another app from the Zee network. Thus, it is giving you access to live to broadcast of various channels. Inclusive of Zee's channels, the Zee 5 website and app will let you watch and download TV shows. Moreover, you will have access to movies and TV show downloads in different regional languages, including Hindi and English.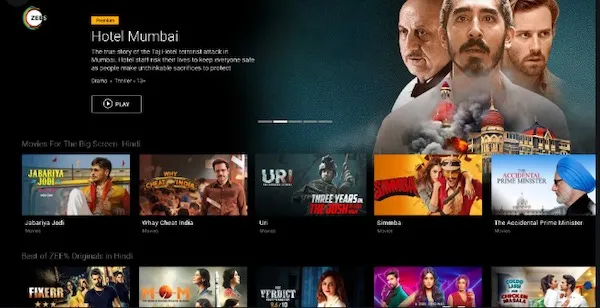 Yuup TV
It is India's oldest Live TV service, which is better suited for people who are searching for Live Content. Especially for people who love to see south –Indian movies and TV shows. If you ever wish to watch movies and TV shows in South Indian language remember the name Yuup TV.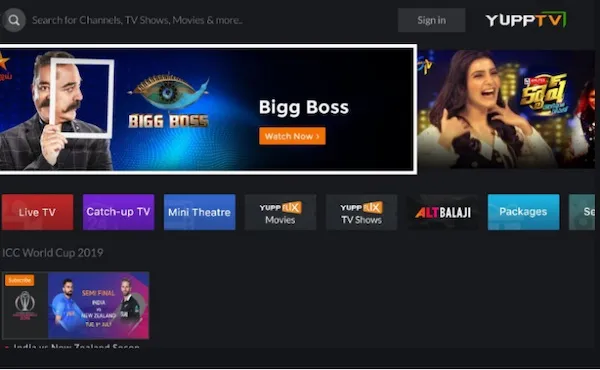 Part 2. How to use Vidmate App to watch movies
If you want access to the latest blockbusters TV shows, movies and music then there is nothing better than Vidmate. It has an exclusive listing of different websites that lets you download popular movies and TV shows. If you are looking for an all-in-one encompassing app, then few can match the versatility of Vidmate. Besides, you can also watch content in native regional language and download the same.
Below are a few simple steps for downloading movies through Vidmate.
Step 1: Download the app from the official website and open it on your mobile.
Get Video Downloader Vidmate
Step 2: In the search bar type the name of your movie.
Step 3: Click on the movie which Vidmate will fetch within a few seconds.
Step 4: Click on the download option as shown in the image below.
Step 5: Again hit the download option to save the movie in your device finally.